Girl Go Big! was selected for the 4th Annual NYC Women's Surf Film Festival 2016, featuring surfer Alena Ehrenbold and directed by Theresa Strac. The short film features a swiss surfer who lives far from the ocean wants to challenge herself with riding a big wave. Basque Big Wave Legend IBON AMATRIAIN becomes her trainer in Summer 2014. A few months later the swell pumps in at Roca Puta and the two finally get into the waves on a beautiful big wave day. Ibon brings her in the wave with the jetski and Alena rides her first big (epic) wave (the first swiss girl who ever did tow in surfing) at Roca Puta (Basque Country near Zarautz).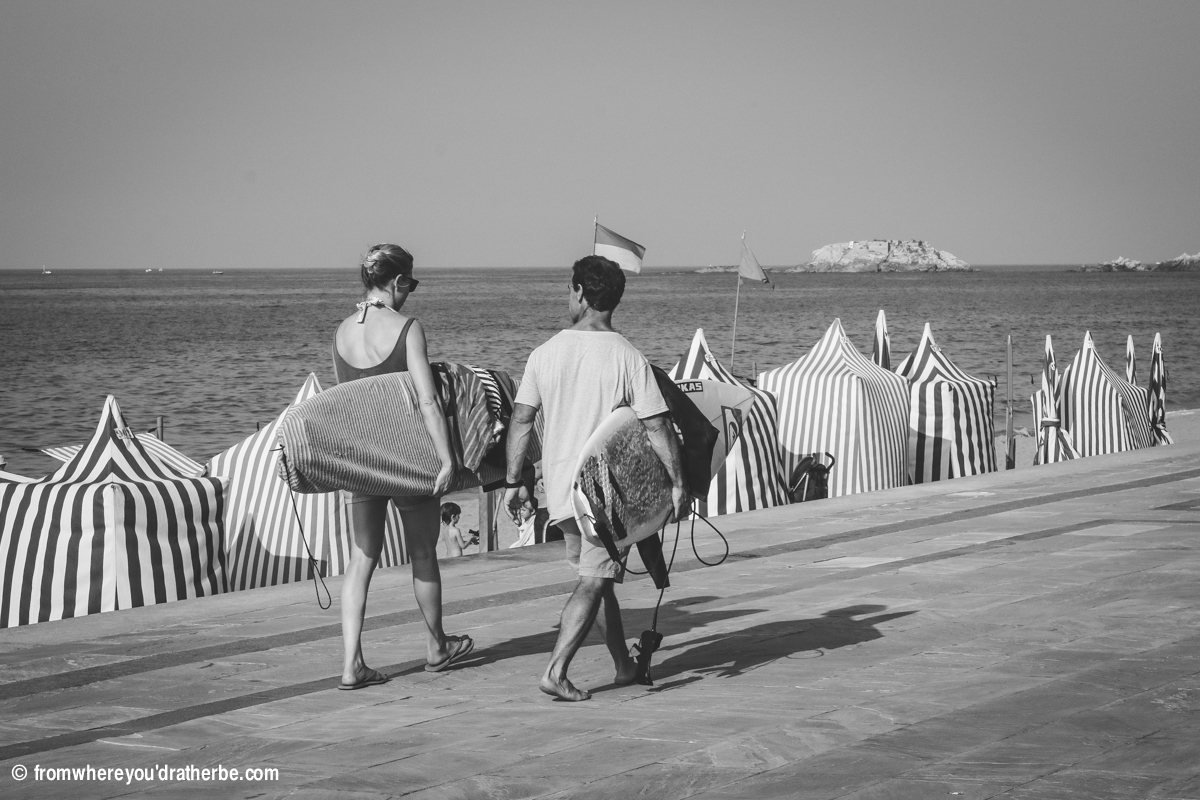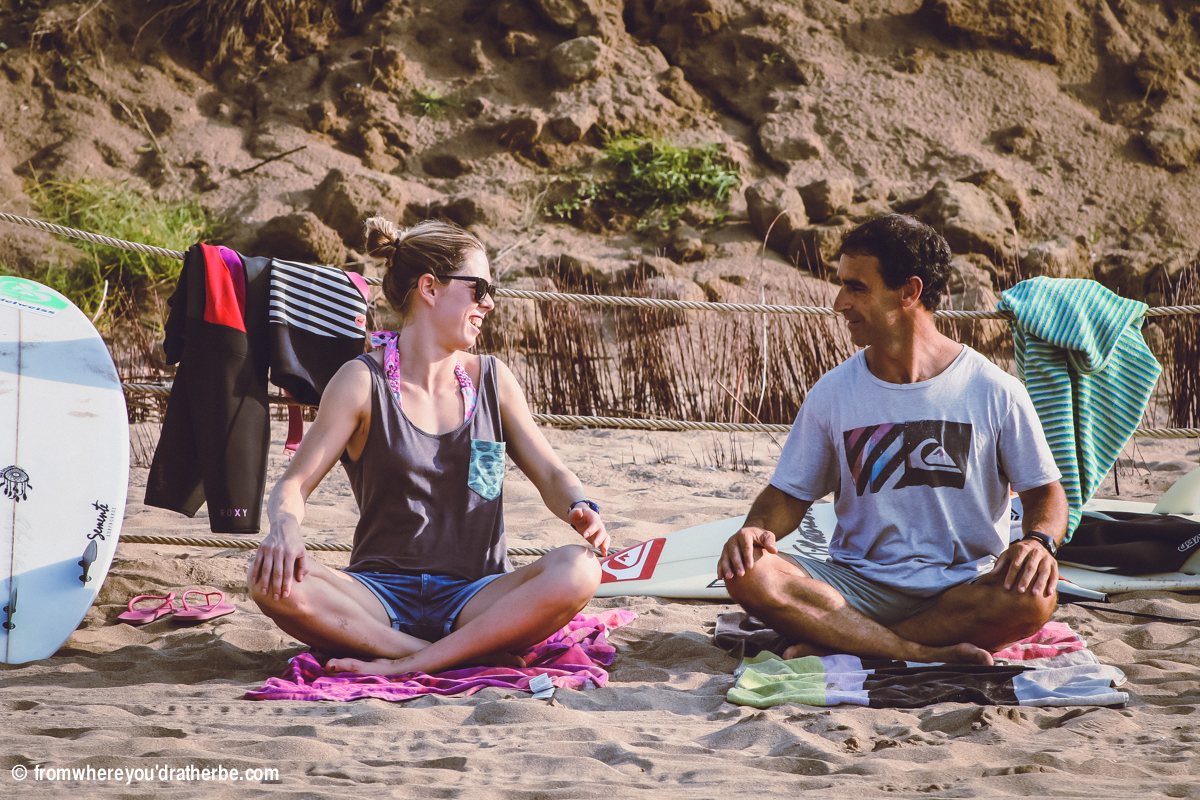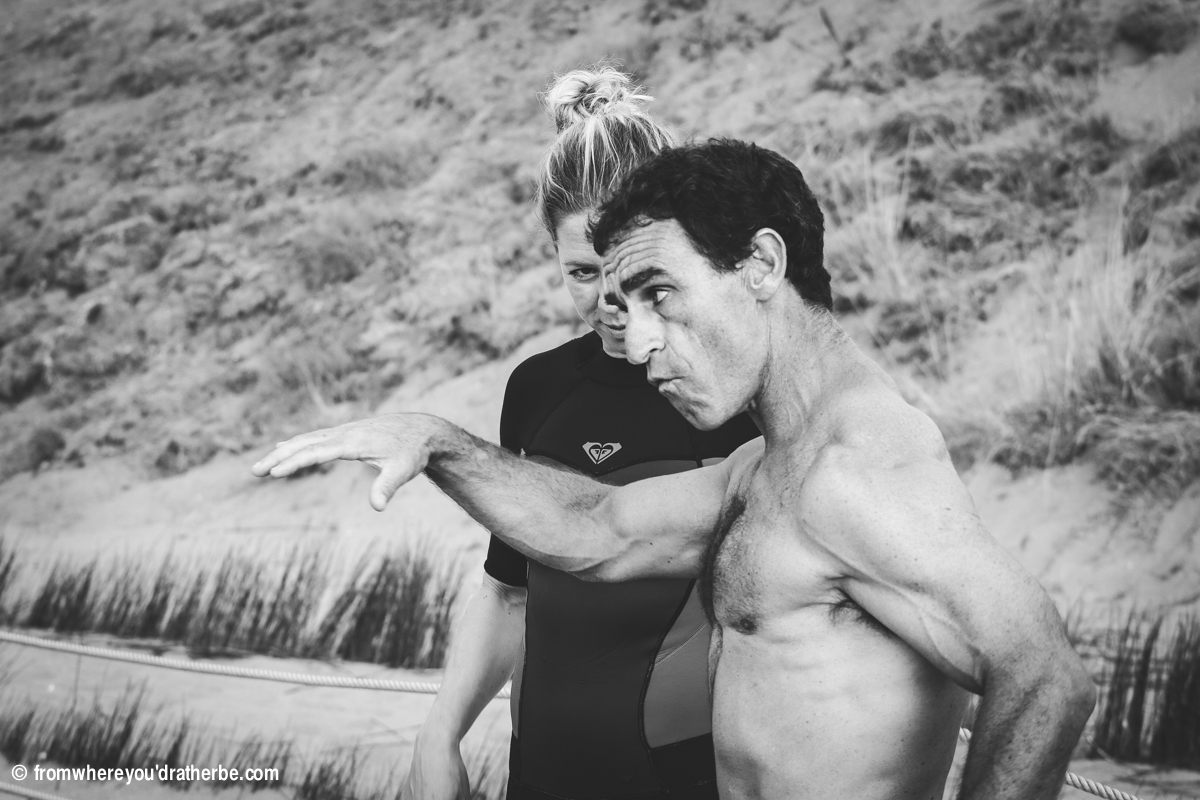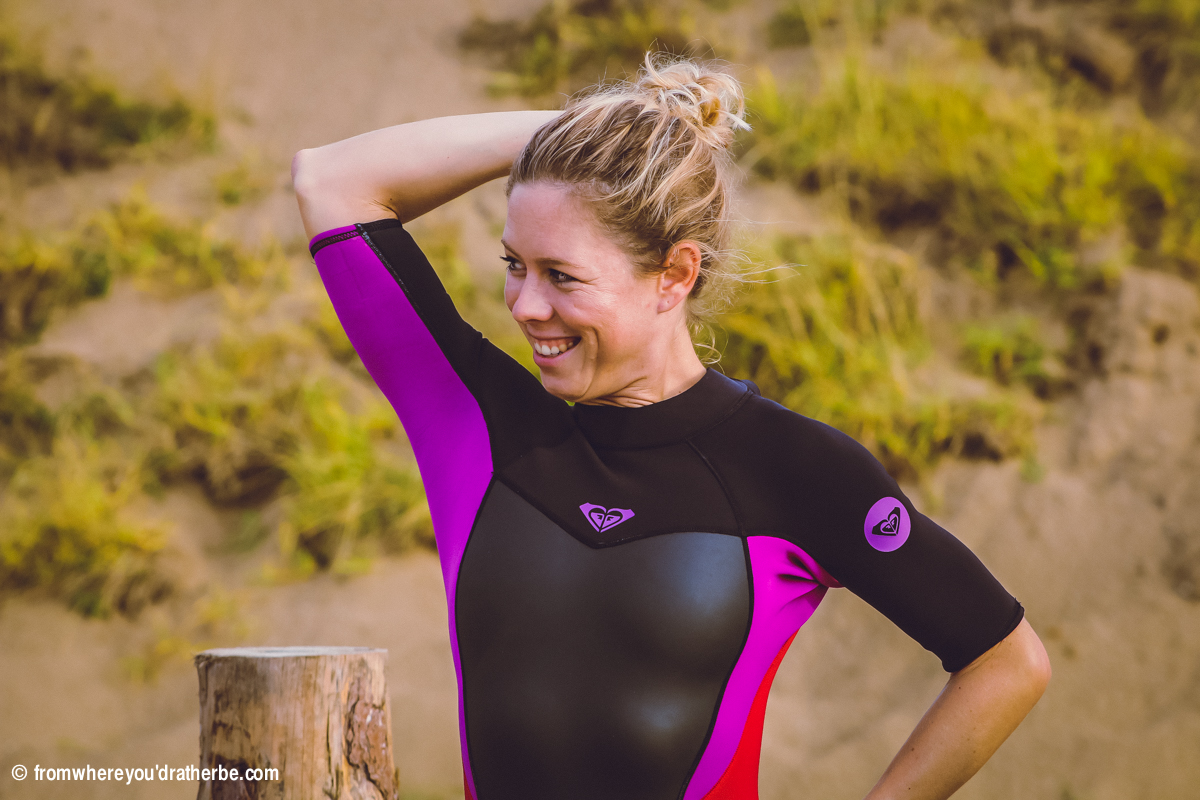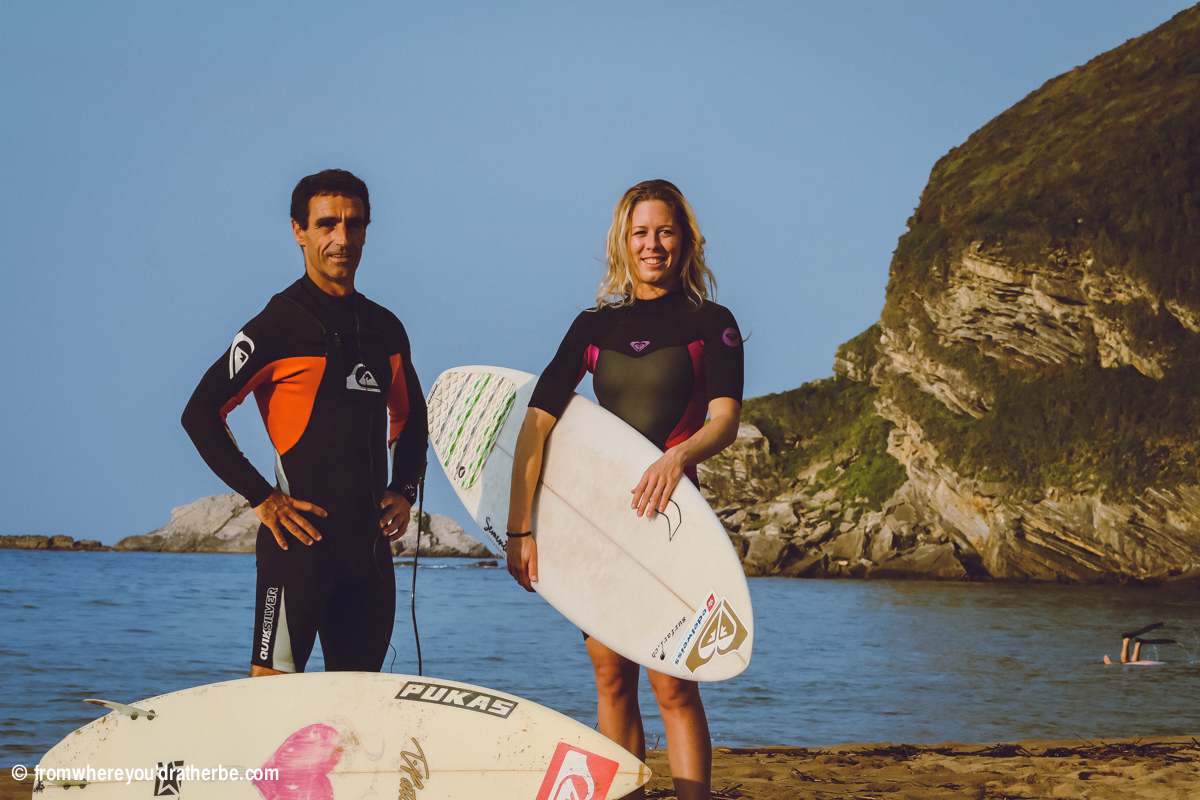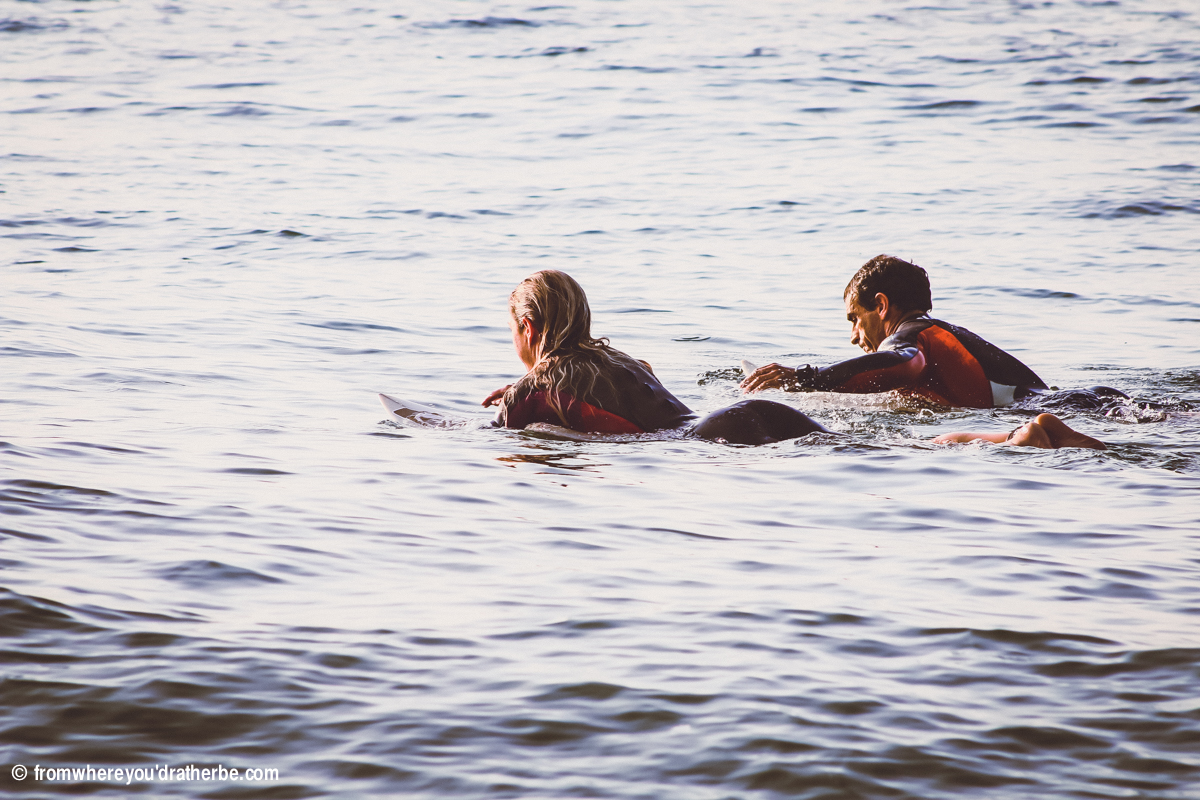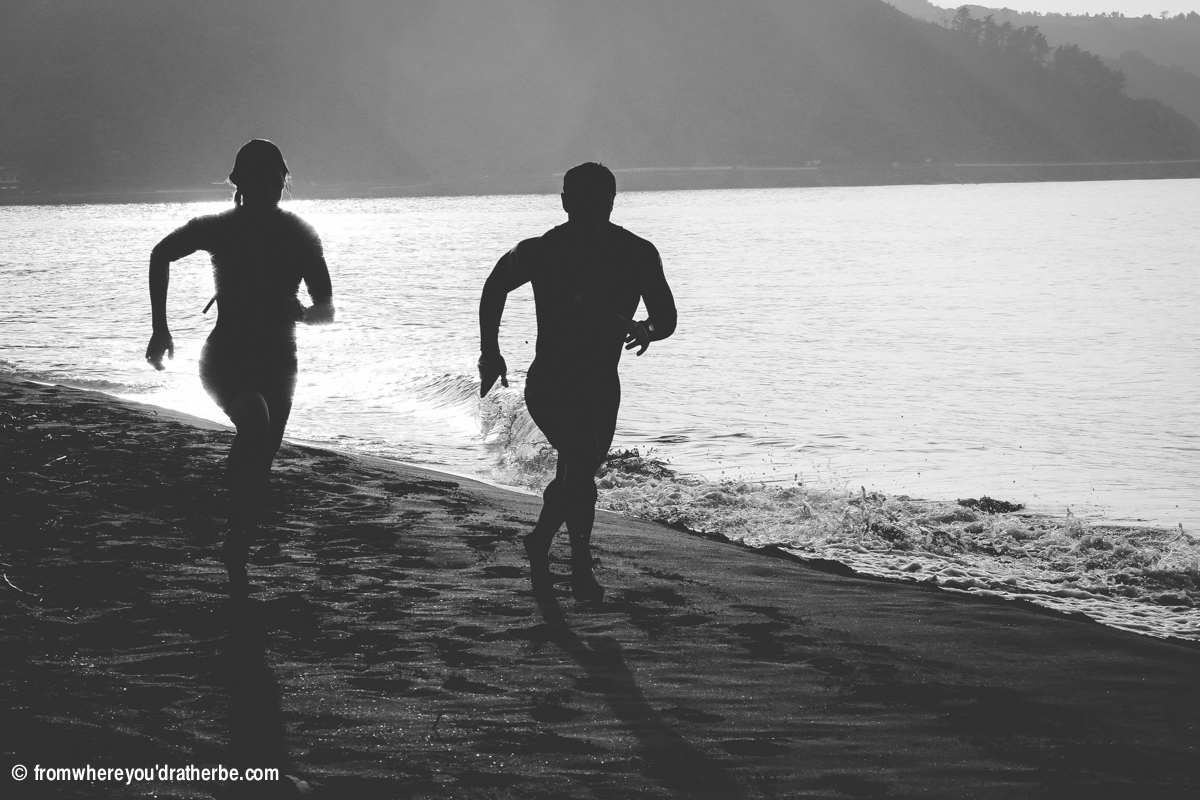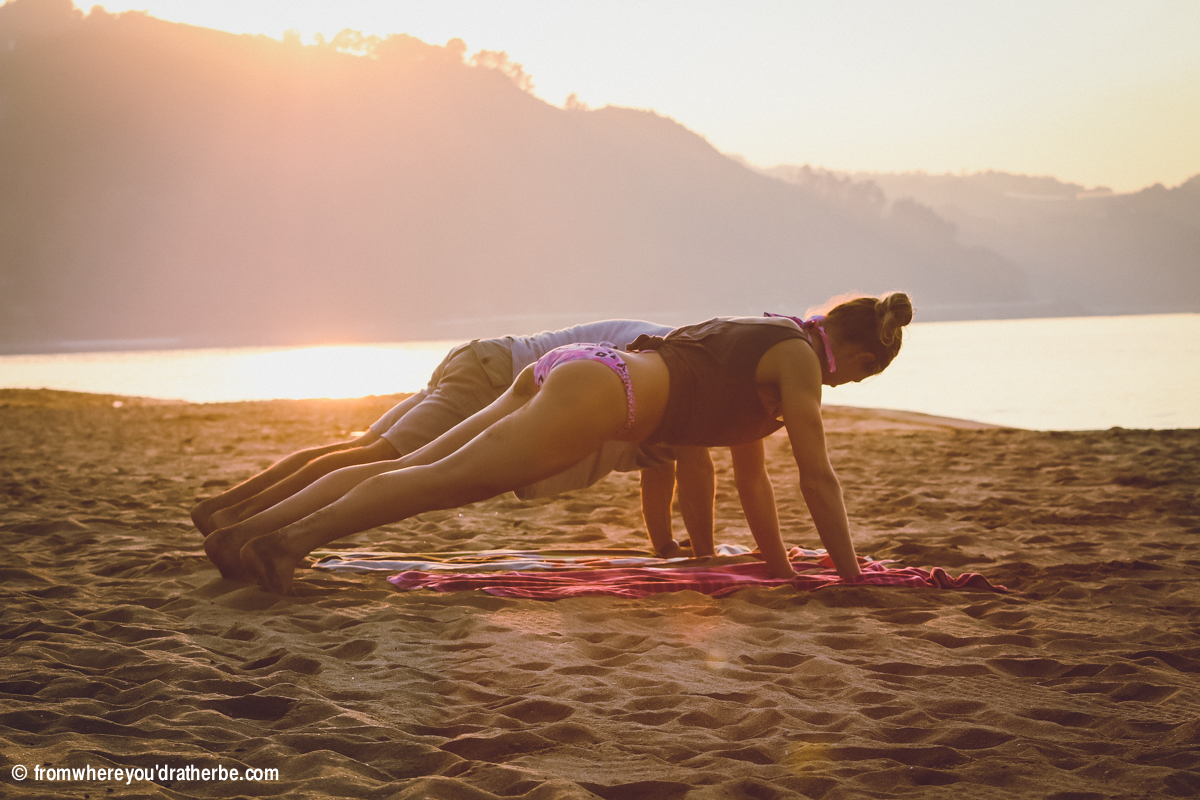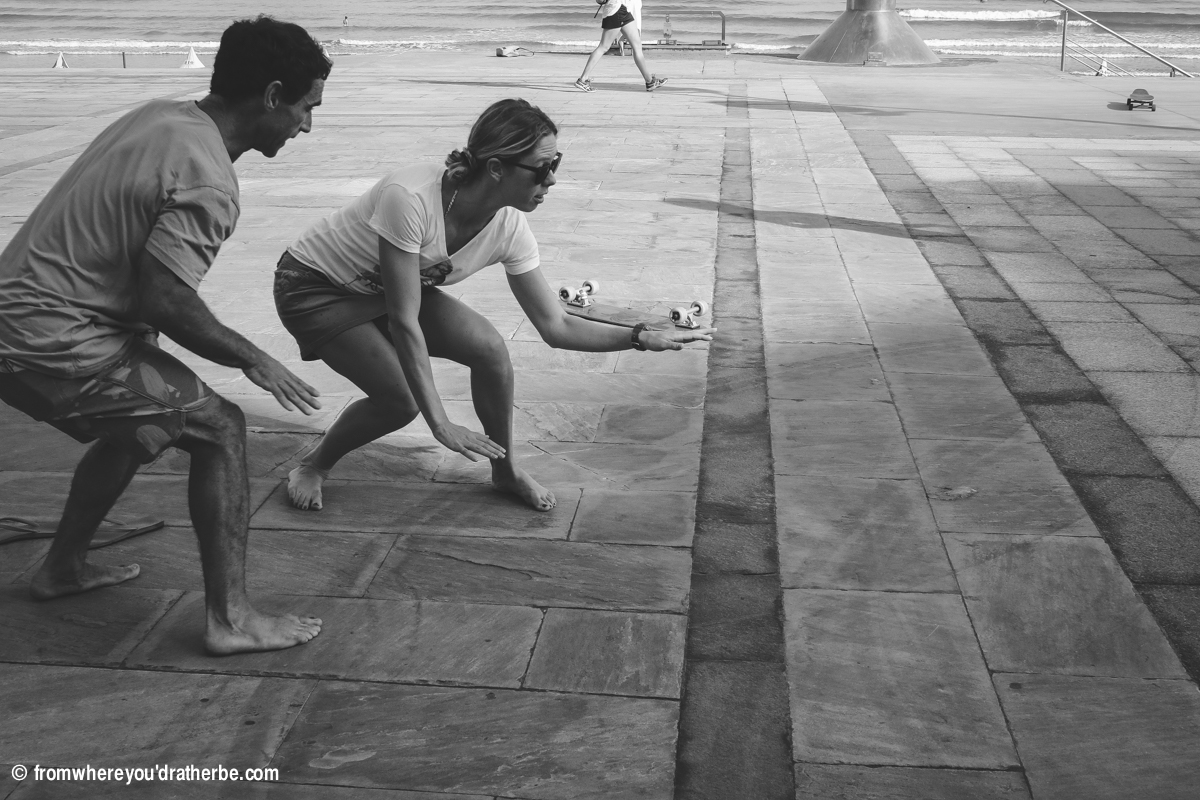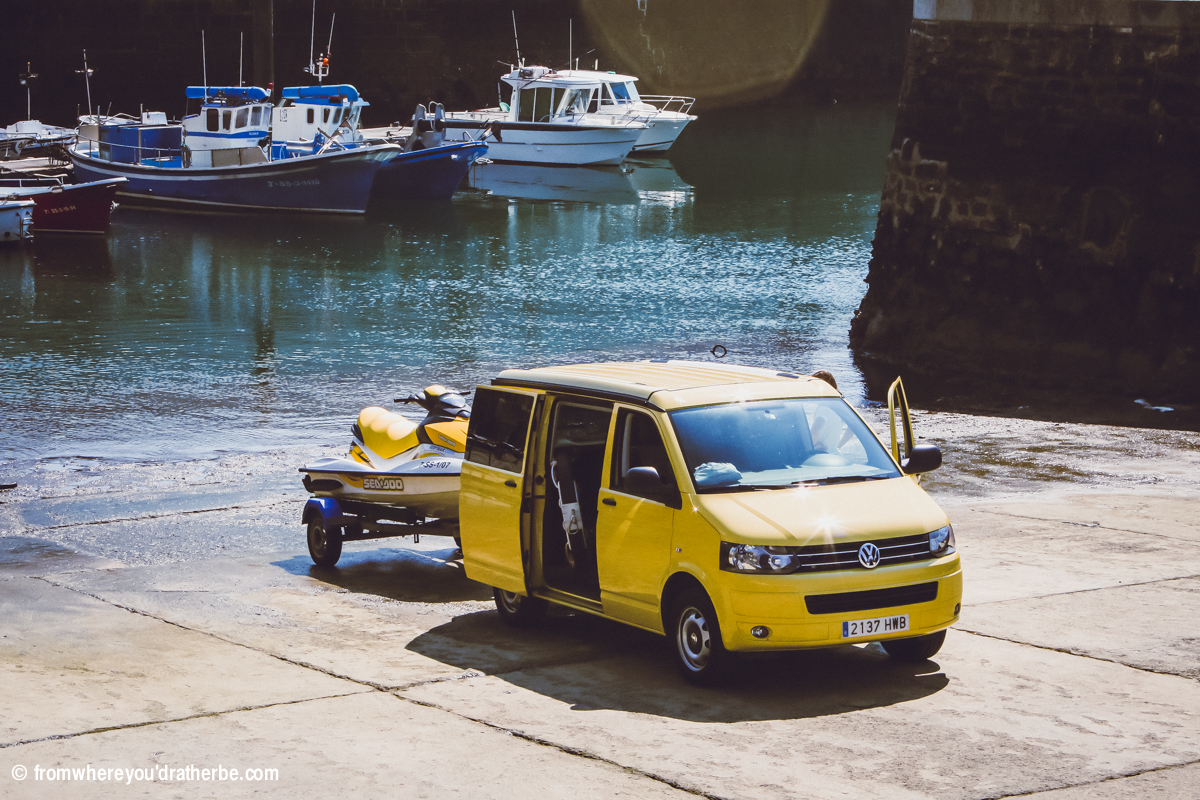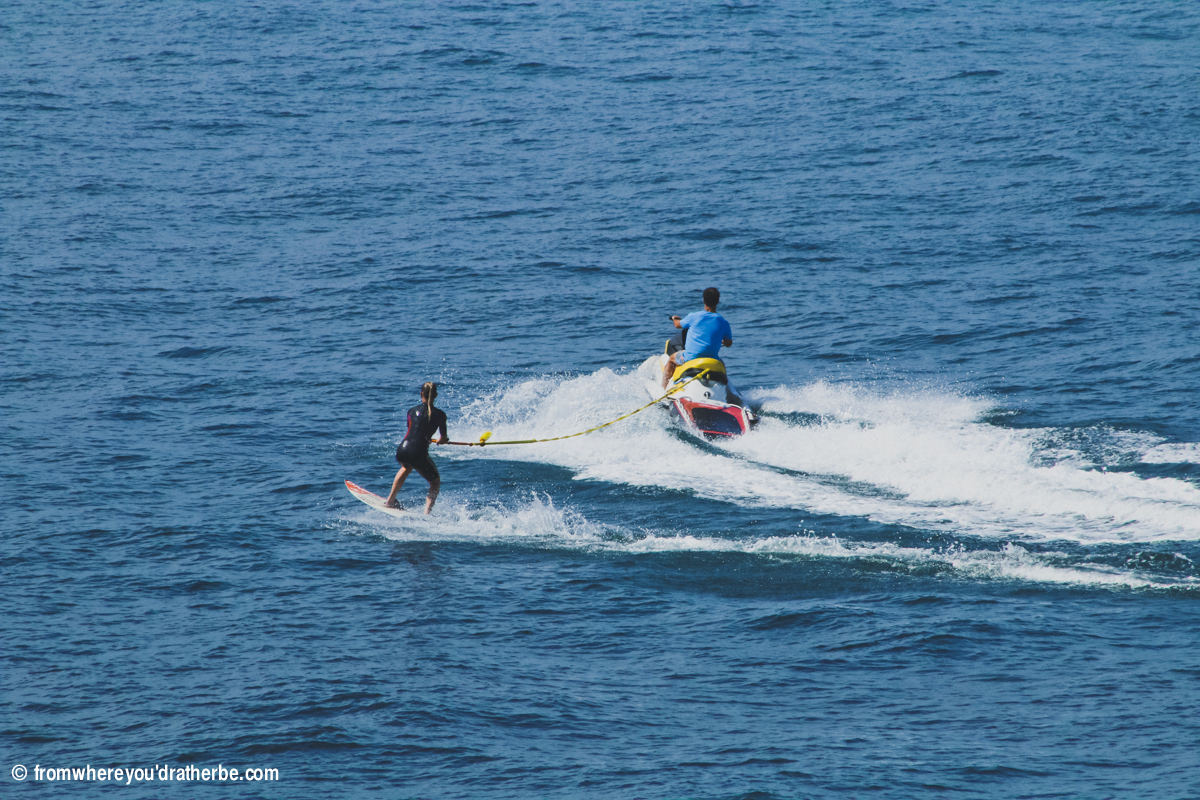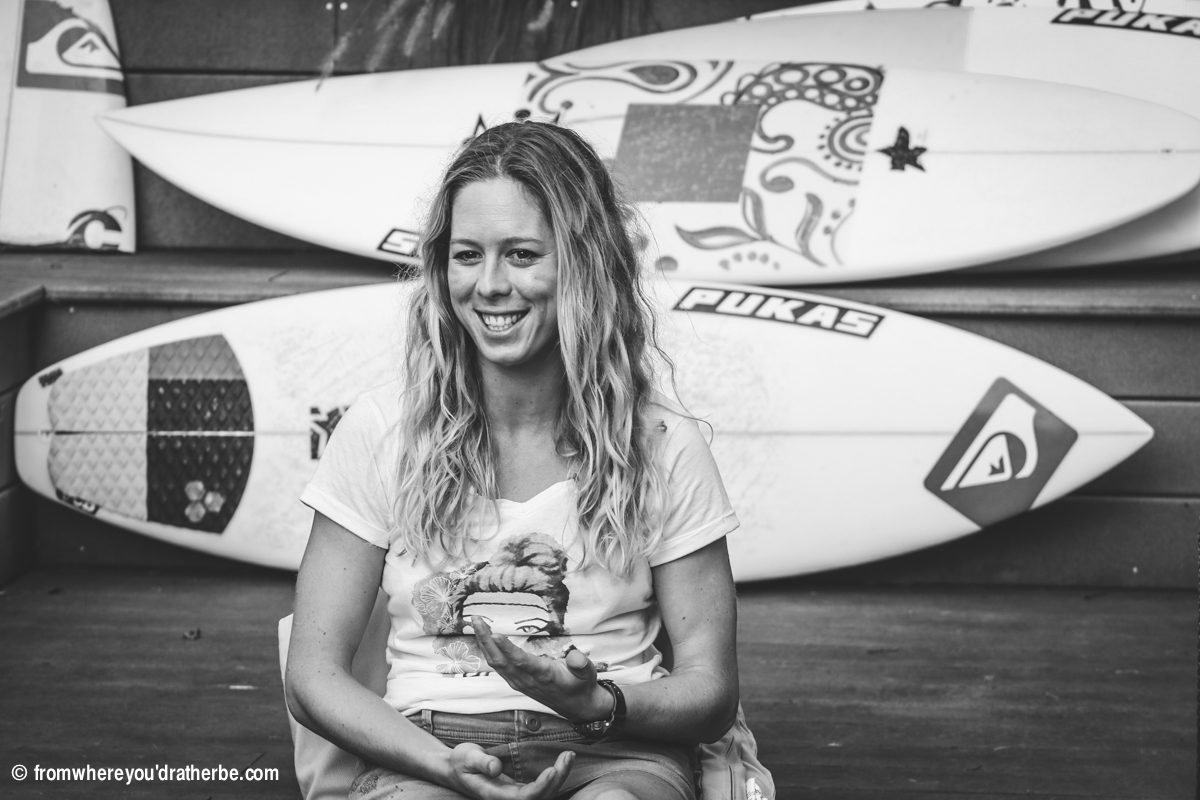 Where did you grow up and where do you call home now?
I grew up in Germany, travelled a lot and landed in Switzerland 10 years ago. Then, a few years ago I started to live part time in Hawaii, which means i spend my summers in Switzerland and my winters in Hawaii. I call both places my home but Hawaii has for sure a special place in my heart.
How did you get started in filmmaking and why?
When I was a kid I already wanted to work in this industry. Right after school I started my first jobs in TV and basically never stopped. I love telling stories in all kind of ways. And I love to ask the right questions at the right time and therefore see people start to show their true self. Thats the moment when you can inspire or touch the viewer: with authenticity.
How did Girl Go Big come about?
I really wanted to do something with a female surfer who is crazy enough to do something that is usually just done by male surfers. There was no Swiss Surfer Girl (at least that i know) who has ever done Tow In Surfing - thats how the idea was born.
How did you come to meet the surfers featured in the film?
I started researching for female surfers in Switzerland. And the whole research just led into one direction, as there is just one swiss girl that is crazy enough to do that: Alena Ehrenbold. I contacted her and she really liked the idea. I asked her if we could meet up soon, because I would leave the country. She answered, that she couldn't because she is in Hawaii. That was a week before I left Switzerland for Hawaii. So i met her one week after on Kauai (my second home). There is something about this place that if you meet people there and you start to make business together it will work out. For sure. So I told her about my idea and she loved it. Shortly after she flew to Oahu and met some amazing Spanish people in the water (i think it was at pipeline) who happened to work in the film industry too. She told them about the project and thats how the crew got together. All connected through the Aloha Spirit.
What was some of the challenges in making this film?
The biggest Challenge was that there were actually just two little windows, where we all had time to shoot. And we were of course depending on the winter swell. Don`t ask me how this could happen, but at exactly the last possible weekend, a big swell seemed to arrive. And we got the call for the YES, LETS TRY IT! and the next day we were in the plane to Spain. We were so lucky, everything worked out perfectly!
Where was the film shot? Tell us more about the breaks?
The main spot is called Roca Puta, an exposed reef break. Hazards include rocks / rips. However many of the other shots were taken in different places of the world, including Madeira, Maledives and Indonesia.
Do you feel that women's surfing has improved over the past decade? If so in what ways?
Oh yes! there is a big transformation of female surfers. The get more and more confident and find their own way to dive into the surf culture.
Where has been your favorite places to surf and shoot surfers?
My most favorite places to surf are Portugal and Hawaii. However the best spots to shoot are reef breaks, where you can get close by boat for example Maldives.
What can't you live without when you travel?
My toothbrush and my earplugs… Oh and a dictionary maybe, depending on the country i go to. I am not attached to many things, so I guess the thing that I can`t live without when I travel would be an open heart.
Where do you find your personal inspiration?
Nature inspires me, whenever i am stuck i go in the forrest or in the ocean. After that i can think clear again. Apart form that i really like to meet people that think outside the box.
Whats next for Theresa?
There is another surf movie in the pipeline about female surfers and choices in life.